Governance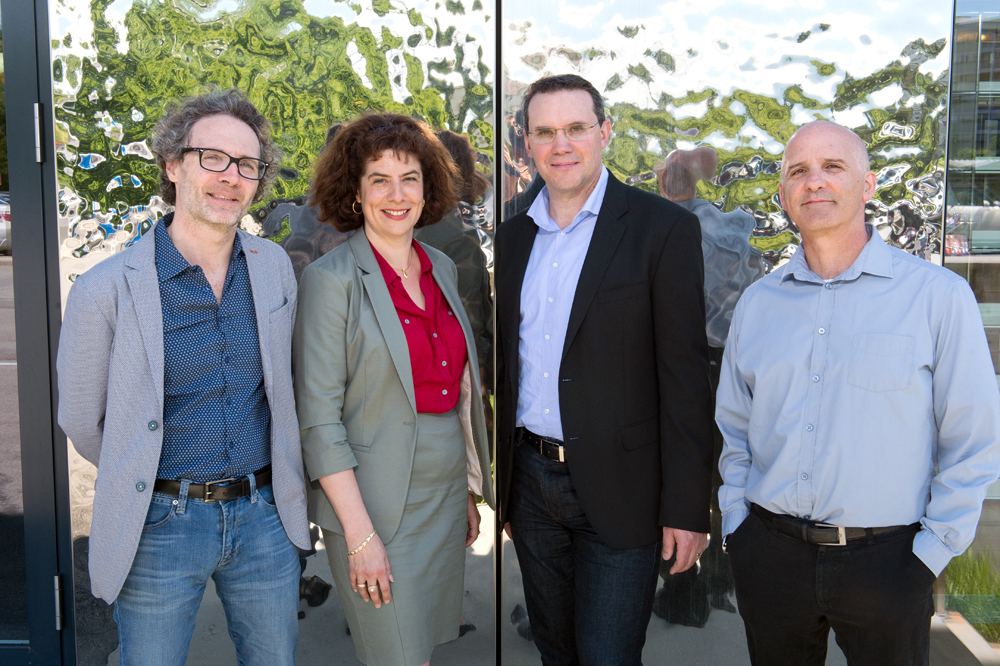 Executive Board
The FORS Executive Board is chaired by the FORS Director Georg Lutz, and comprises the Head of the Surveys Unit, Boris Wernli, Head of Data and Research Information Services, Brian Kleiner, and Head of Support, Corine Bolle.
Foundation Board
The Foundation Board is the governing body of FORS. It is chaired by a representative of the host university, currently the Deputy Rector of the University of Lausanne, Prof. Dr. François Bussy. In keeping with the FORS Articles, the Foundation Board is constituted as follows:
Three members, including the chair,  appointed by the University of Lausanne;
Three members appointed by the Rectors' Conference of Swiss Higher Education Institutions (swissuniversities);
one member appointed by the Swiss Federal Statistical Office (SFSO);
one member appointed by the Swiss Academies of Arts and Sciences.
Scientific Board
The Scientific Board advises FORS on all scientific matters connected with the activities and development of FORS and oversees its research activities. The Scientific Board evaluates the scientific quality of the products and services that FORS offers. It consists of leading experts in the fields of surveys, archives and social science and is currently chaired by Professor Mick Couper.
Host University
The University of Lausanne (UNIL) was mandated based on the Federal Law on Research to provide a host institution for FORS. Its contributions to FORS – both financial and material (administration, infrastructure etc.) – are substantial. UNIL also provides an academic environment that helps guarantee scientific excellence. FORS and the University of Lausanne are committed to close collaboration in research.
In addition, the host university also established a joint research programme that involves many researchers from the neighbouring Faculty for Social and Political Sciences (SSP) in order to stimulate joint research activities relating to the FORS data collections.
Organisational chart
Funding
FORS is financed
by the Federal Government (State Secretariat for Education, Research and Innovation SERI)
by contributions from the Swiss National Science Foundation (SNSF)
by the University of Lausanne.
and within the framework of third-party projects that represent additional sources of funding.
Contact points
FORS' goal has always been to maintain proximity to research to offer researchers the best possible services and to provide their own expertise to a wide range of interested parties. FORS also aims to work sustainably in a demand-oriented way, to cover local needs, and to design tailor-made services. Regular exchanges with universities and applied universities are, thus, indispensable. With the establishment of the FORS contact points in 2008, FORS has created a valuable link to the social sciences landscape. Researchers can contact a competent contact person with questions about our services directly at their own institution.
Current contact points