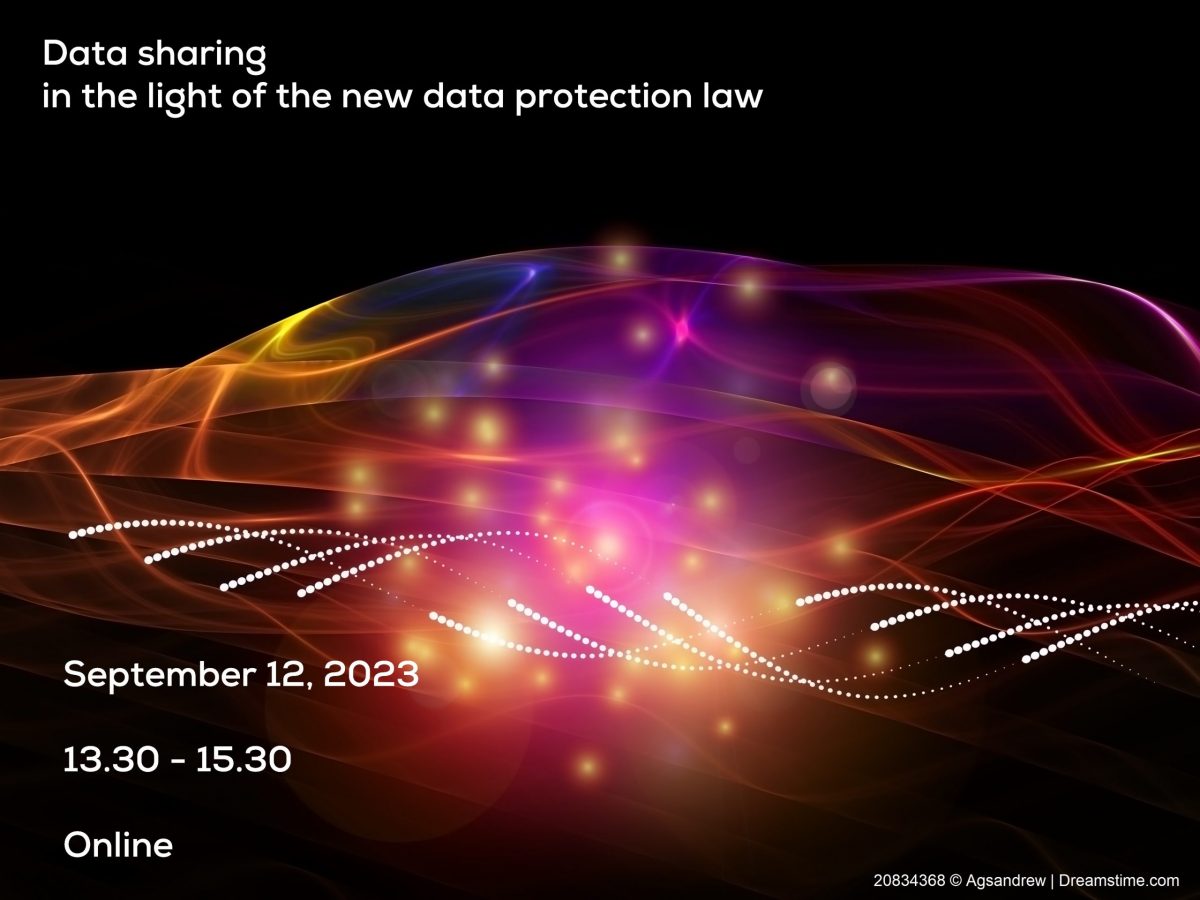 The new
Federal Act
on Data Protection
(nFADP
) is now
effective in Switzerland.
Do you have quest

ions on what data protection laws imply for your resea

rch?

Are you insecure how to share

your data and related research materials while respecting the legal

requirements?

Do you want to know where to share your data and related research materials safely?
The online symposium on "Data sharing in the light of the new Data Protection Act" held on September 12, 2023 attempted to answer this questions.
The symposium recording will be available as soon as possible and sent to all participants.
The slides are already available hier.
If you have any questions, please contact Dr. Marieke Heers or Emilie Morgan de Paula.
Why sharing data?
Sharing data and related materials such as analysis codes that have been produced in the context of research projects is more and more encouraged and has become a requirement for many research funders and academic journals. This is expected to contribute to the transparency, replicability, and reproducibility of empirical social science research. At the same time, researchers are confronted with strict data protection regulations and are sometimes insecure about what this implies for sharing their data and other research materials. Data protection regulations are particularly relevant for social science research which often includes the collection of sensitive data. 
Symposium program :
13 :30 – 15 :30 | Online
---
This symposium will familiarize participants with the new law and elaborate on its implications on empirical social science research. They will learn more about SWISSUbase, the platform for data sharing and dissemination, as well as the newly established FORS Replication Service that allows to share replication materials. The final part of the symposium will focus on the sharing and depositing of research data and related material as a good practice.
Introduction – Marieke Heers (FORS)
Sharing data in the light of data protection – Pablo Diaz (FORS – UNIL)
Data protection and reproducible research – Marieke Heers (FORS)
SWISSUbase: the platform for sharing research data – Jennifer Dean (SWISSUbase Projet Manager – FORS)
FORS Replication Service: the place to share replication materials – Emilie Morgan de Paula (FORS)
Good research practices for reproducible research – Mauro Cherubini (UNIL)
Discussion & questions
Subscribe to our newsletters to be kept updated on our latest news, events, services, publications, data management tips and much more.