Thematic comparison
The public statistics surveys can be compared using six major dimensions, five of which are divided into subcategories:
Work, income and consumption
Family, values and media
Housing and mobility
Health, sport and leisure
Education and training
Population structure
Scores from 0 to 4 have been attributed to each dimension and subcategory to indicate if they are very little, partially, or very well covered by the survey. Evaluations have been carried out by FORS data service together with our partners at the Federal Statistical Office. While each survey has been assessed individually, evaluations have also been balanced to be comparable across surveys.
Legend:
0 star – Not covered
1 star – Little coverage
The survey offers a single variable / indicator on this theme.
2 stars – Partial coverage
The topic is addressed. It is a secondary theme which how-ever offers interesting possibilities of analysis. A section of the survey is devoted to this theme.
3 stars – Good coverage
The theme is largely represented in the survey, but is not the sole theme. Other surveys at the Federal Statistical Office tackle this subject in greater depth.
4 stars – Very good coverage
It is a central theme of the survey. The survey provides extensive data on this topic, unique within the Federal Statistical Office.
General table with the six dimensions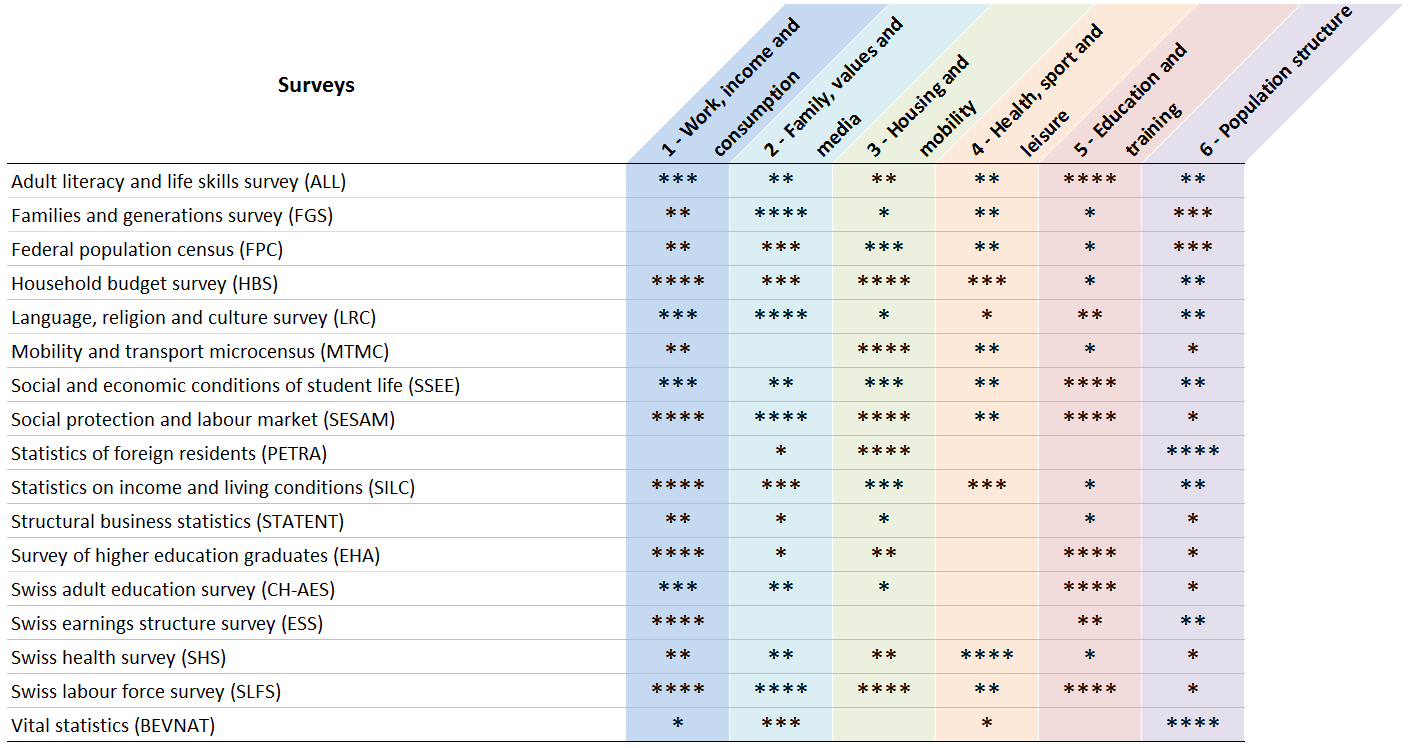 Specific table 1: work, income and consumption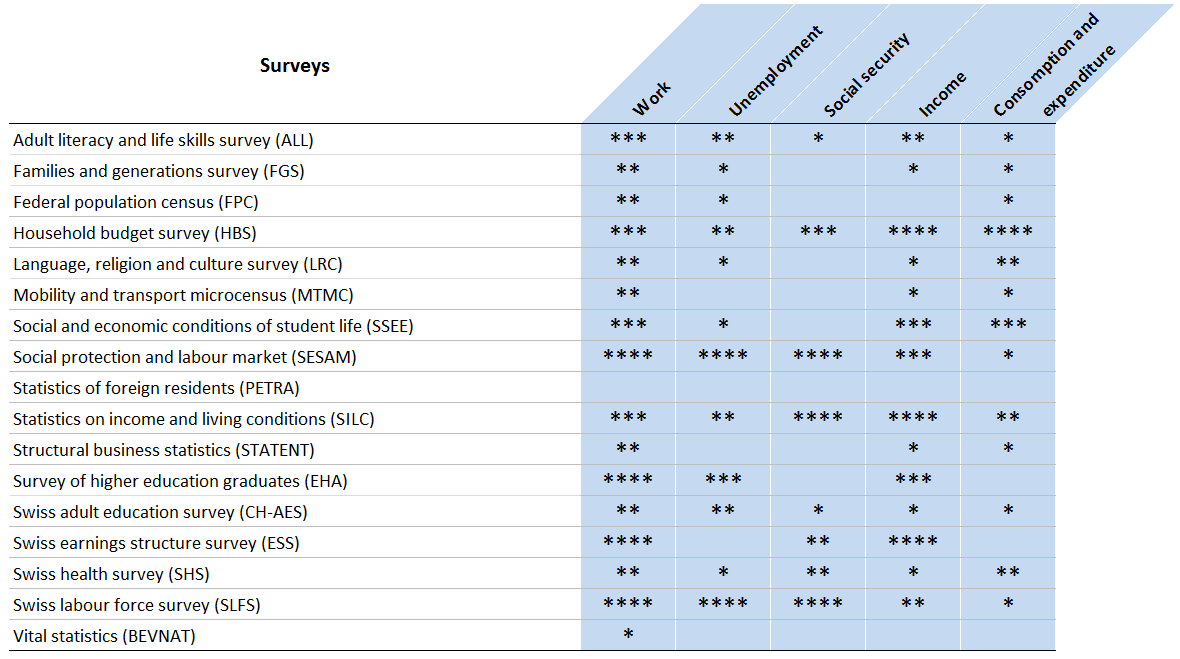 Specific table 2: family, values and media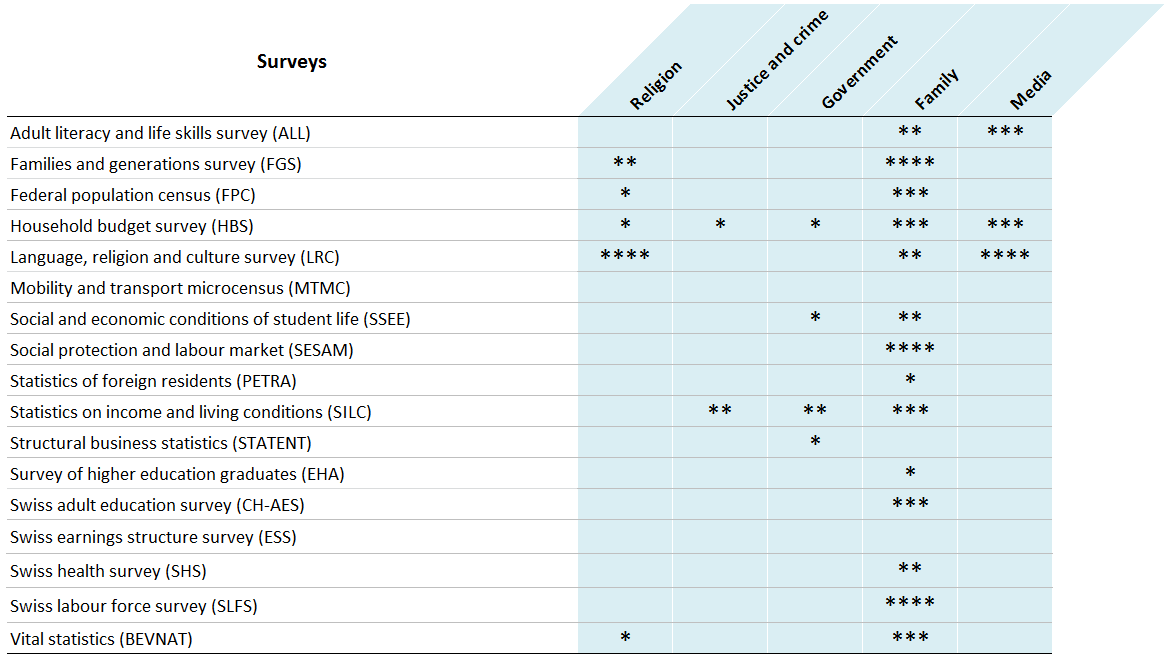 Specific table 3: housing and mobility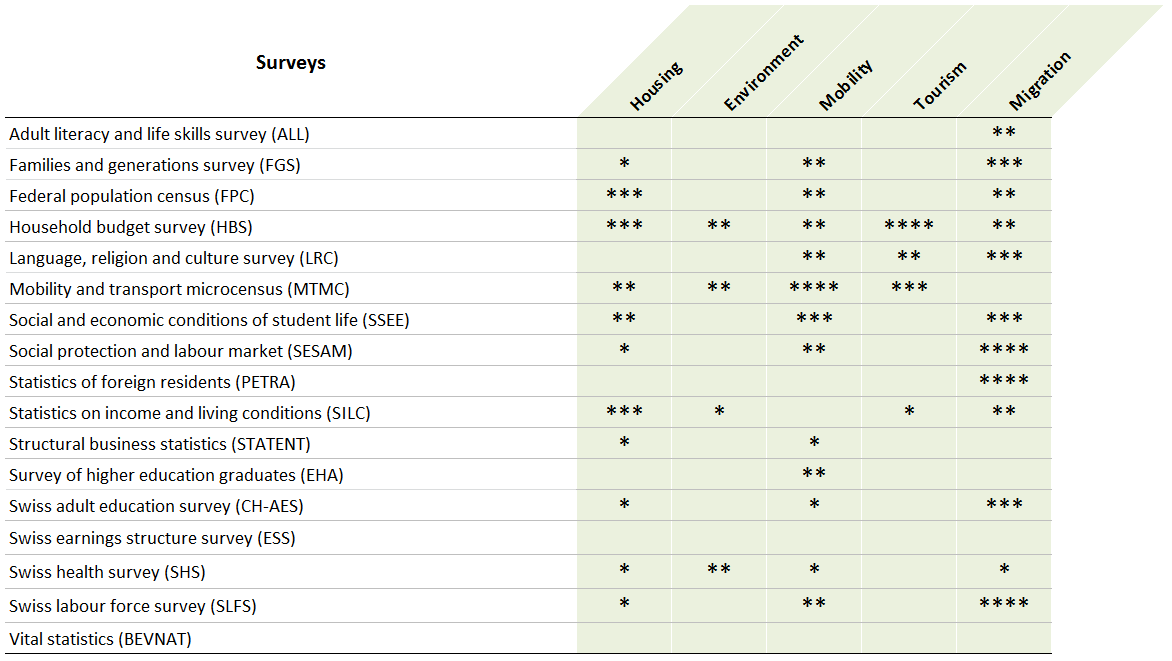 Specific table 4: health, sport and leisure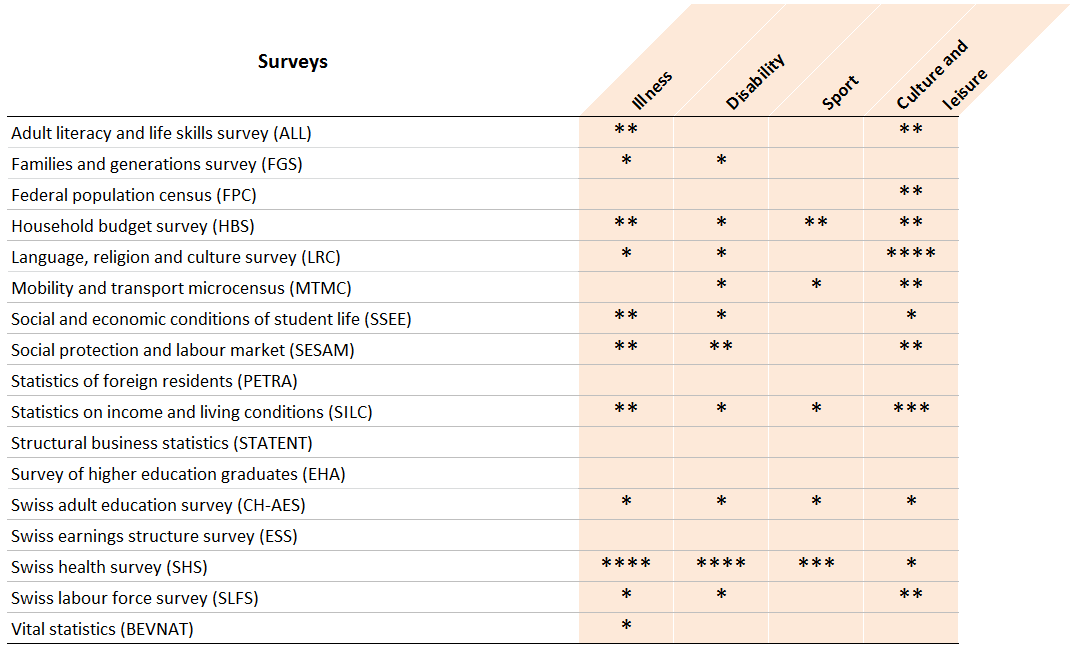 Specific table 5: education and training