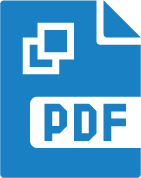 Measurement of Sexism, Gender Identity, and Perceived Gender Discrimination: A Brief Overview and Suggestions for Short Scales
Jérôme Blondé, Lavinia Gianettoni, Dinah Gross, Edith Guilley
Nº 2021-2
DOI :
How to cite this article :
Blondé, J., Gianettoni, L., Gross, D., & Guilley, E. (2021). Measurement of sexism, gender identity, and perceived gender discrimination: A brief overview and suggestions for short scales. FORS Working Paper Series, paper 2021-2. Lausanne. DOI:10.24440/FWP-2021-00002
Keywords :
gender, measurement, sexism, gender identity, gender discrimination
Abstract :
The development of reliable and valid measures is a major challenge for gender-related research. Nonetheless, it is a necessary effort to undertake in order to assess gender inequalities accurately and pinpoint explanatory variables. Drawing on a social-psychological perspective that underscores the role of attitude, identity, and individual experience in examining gender issues, the present paper provides a brief review of the measures most commonly used to assess sexism, gender identity, and perceived gender-based discrimination. In addition, we offer suggestions for short measurement scales with the hope that sexism, gender identity, and gender discrimination can be included more extensively in large-scale opinion surveys.
Copyright:
© the authors 2021. This work is licensed under a Creative Commons Attribution 4.0 International License (CC BY 4.0)