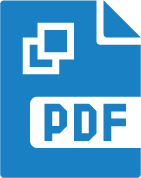 Using the Swiss population register for research into survey methodology
Caroline Roberts, Oliver Lipps & Kathrin Kissau
Nº 2013-01
DOI :
How to cite this article :
Roberts, C., Lipps, O., & Kissau, K. (2013). Using the Swiss population register for research into survey methodology. FORS Working Paper Series, paper 2013-1. Lausanne: FORS.
Abstract :
Until relatively recently, social surveys in Switzerland were predominantly conducted by telephone. Dramatically decreasing coverage rates now make samples drawn from the previously suitable telephone directory increasingly inadequate. Meanwhile, a growing problem of non-participation in all survey modes threatens data quality via selection biases. The introduction of a new register-based sampling frame by the Swiss Federal Statistical Office (SFSO), available for use also for selected surveys conducted by the Swiss Centre of Expertise in the Social Sciences FORS, offers new opportunities for new methodological research. In this document, we discuss what we consider to be  the most important priorities for such research and present ideas for a number of different research activities aimed at evaluating 1) the impact of the switch to the new sample frame to the continuity of survey estimates; 2) the extent of coverage errors associated with using the sampling base for telephone surveys; and 3) nonresponse errors. All activities are driven by both survey cost and data quality considerations.
Copyright:
© the authors 2018. This work is licensed under a Creative Commons Attribution 4.0 International License (CC BY 4.0)