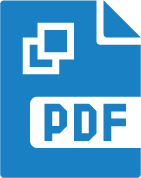 Parcours de formation: Analyse des trajectoires de formation des personnes résident en Suisse
Alexandre Pollien and Lorenzo Bonoli
Nº 2012-02
DOI :
How to cite this article :
Pollien, A. & Bonoli, L. (2012). Parcours de formation : Analyse des trajectoires de formation des personnes résident en Suisse. FORS Working Paper Series, paper 2012-2. Lausanne: FORS.
Keywords :
Parcours de formation, niveau d'éducation, analyse longitudinale, Suisse, XXème siècle, Training careers, education, longitudinal analysis, Switzerland, 20th century
Abstract :
L'article propose une analyse des parcours de formation suivis en Suisse entre les années 1920 et 2000 en s'appuyant sur les données biographiques récoltées en 2002 par le Panel Suisse des Ménages (PSM) auprès de 4500 personnes résidant en Suisse, âgées de 14 à 93 ans. Ces données permettent de relever la présence de trajectoires de formation « standards » qui se confirment à travers les cohortes, en même temps qu'une tendance à l'allongement des études et à la diminution des différences entre homme et femme. Il apparaîtra en outre une augmentation du nombre de parcours complexes, comprenant plusieurs types de formation ou entrecoupés d'interruptions. The paper proposes an analysis of training courses achieved in Switzerland between 1920 and 2000. The analysis is based on the biographical data collected in 2002 by the Swiss Household Panel (SHP) from 4,500 persons residing in Switzerland, aged 14 to 93 years. The authors identify "standards" trajectories that persist across cohorts, but a trend of longer studies and reduction of the differences between men and women. The prevalence of complex training courses increases, including several types of formations or cut off.
Copyright:
© the authors 2018. This work is licensed under a Creative Commons Attribution 4.0 International License (CC BY 4.0)