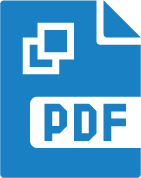 National minorities and their representation in Swiss surveys (I): Providing evidence and analysing causes for their underrepresentation
Oliver Lipps, Francesco Laganà, Alexandre Pollien and Lavinia Gianettoni
Nº 2011-02
DOI :
How to cite this article :
Lipps, O., Laganà, F., Pollien, A., & Gianettoni, L. (2011). National minorities and their representation in Swiss surveys (I): Providing evidence and analysing causes for their under-representation. FORS Working Paper Series, paper 2011-2. Lausanne: FORS.
A different version of this paper has meanwhile been published as :
Lipps, O., Laganà, F., Pollien, A., & Gianettoni, L. (2013). Under-representation of foreign minorities in cross-sectional and longitudinal surveys in Switzerland. In Joan Font & Mónica Méndez (eds.) : Surveying Ethnic Minorities and Immigrant Populations : Methodological Challenges and Research Strategies : Amsterdam University Press : 241-267.
Keywords :
National minorities, Attrition, Representation.
Abstract :
Many social science surveys suffer from under-representation of national minorities. In this article, using Switzerland with its heterogeneous national minority groups as a case study, we find strong under-representation among people with a geographically more 'distant' nationality. Foreigners with a nationality of one of the neighbouring countries sharing one of the Swiss national languages, however, are represented as well as Swiss citizens. Low educated people are generally under-represented, especially those with a more distant nationality. These findings are true for cross-sectional surveys and seem to aggravate in panel surveys through cumulative underrepresentation. In view of both an increased migration flow and increasingly heterogeneous migrants, the problem reinforces if not more effort will be invested to better represent national minorities in social surveys.
Copyright:
© the authors 2018. This work is licensed under a Creative Commons Attribution 4.0 International License (CC BY 4.0)