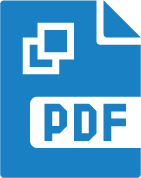 The determinants of fixed-term contracts in contemporary Switzerland
Spartaco Greppi, Mario Lucchini, Jenny Assi, and Christian Marazzi
Nº 2010-04
DOI :
How to cite this article :
Greppi, S., Lucchini, M., Assi, J., and Marazzi, C. (2010). The determinants of fixed-term contracts in contemporary Switzerland. FORS Working Paper Series, paper 2010-4. Lausanne: FORS.
Keywords :
flexibility, fixed-term contracts, permanent contracts, education
Abstract :
This paper focuses on the determinants of fixed-term contracts in Switzerland, using data coming from four waves (2004-2007) of the Swiss Household Panel (SHP). The analysis shows that fixed- term contracts are correlated to the type of education. In particular, the subjects who have undergone non-vocational training courses have a lower chance of obtaining a contract of an undetermined duration (hereafter referred to as a "permanent contract"). Other factors capable of increasing the chances of having a fixed-term contract are: being a woman or belonging to the younger cohorts. Apart from work experience (or also the ageing process), the fact of living in a couple with children increases the chances of having a permanent contract.
Copyright:
© the authors 2018. This work is licensed under a Creative Commons Attribution 4.0 International License (CC BY 4.0)