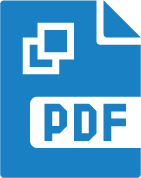 The electoral success of beauties and beasts
Georg Lutz
Nº 2009-02
DOI :
How to cite this article :
Lutz, G. (2009). The electoral success of beauties and beasts. FORS Working Paper Series, paper 2009-2. Lausanne: FORS.
A different version of this paper has meanwhile been published as :
Lutz, G. (2010). The Electoral Success of Beauties and Beasts. Swiss Political Science Review, 16(3), 457-480.
Abstract :
Issue positions, political programs or past performances of candidates and parties explain only partially a voters' choice. Other more simple mechanisms play a role too. In this paper we explore the influence of physical attractiveness on the number of preference votes cast for 744 candidates at the National Council elections in Switzerland in 2007. The Swiss open ballot PR electoral system offers a good opportunity to study such effects because voters do not only choose between parties or between candidates, but they choose candidates from within parties. We find a robust influence of physical attractiveness on the number of preference votes a candidate gets as well as an influence on getting elected, which is a more specific measure of electoral success. Attractiveness matters equally much for men and for women. This influence of attractiveness is direct: the influence does not disappear once we control for the rating of the same picture of a candidates competence
Copyright:
© the authors 2018. This work is licensed under a Creative Commons Attribution 4.0 International License (CC BY 4.0)